SHOW YOUR EAGLE PRIDE
EAGLES GEAR ONLINE AVAILABLE 24/7
The store offers hundreds of options in CSAT Athletic branded clothing and accessories for men, women and children. Items are paid for online and shipped right to your home.
Please note that athletic items purchased from the BSN Store cannot be worn in place of the required school uniform. Please refer to the full dress code policy for more info.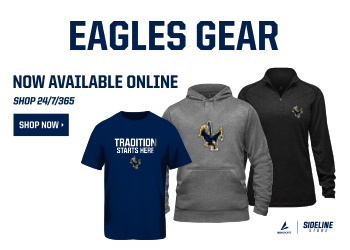 * Click the image to access the store.